The jury comments:
"It is a piece of relaxing moment designed in a vintage French 60s illustration styles that we all know from French kid books and opening scenes of films, influenced from the French posters but at the same time it's kind of contemporary and modern." both Pavel and Ieva unanimously agrees.
My words on the design:
"The kids were finally napping and I needed a break from work. I had a cup of coffee and looked out the window from my apartment in summery southern Stockholm. This is it." says author of this pattern. This design reminds of a place when author want to spend her days and drink her coffee, with family, friends and pink cat.
Read about all the winners here:
http://www.czechdesign.cz/temata-a-rubriky/winners-of-nescafe-azera-2018-taste-of-the-city-design-competition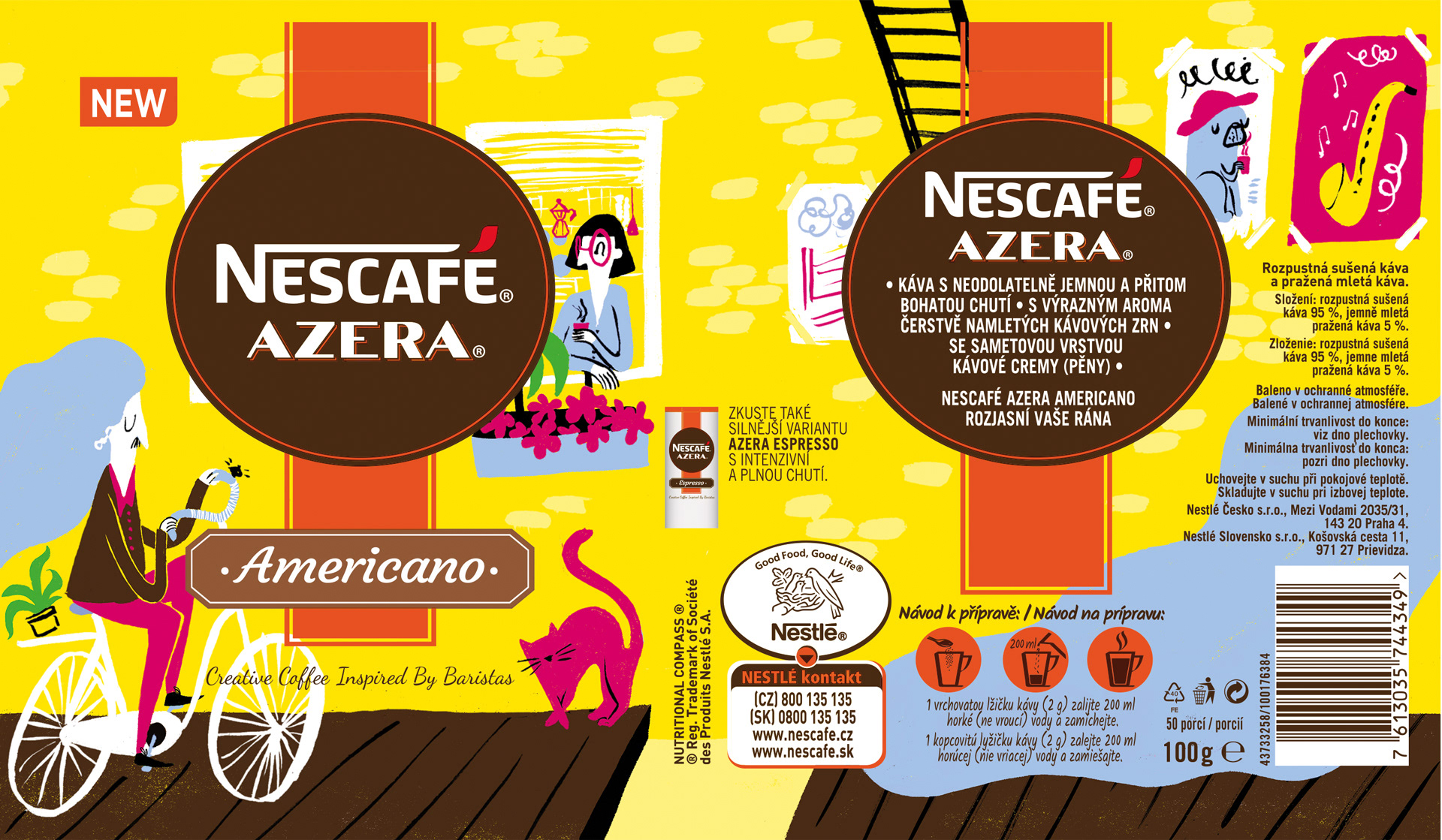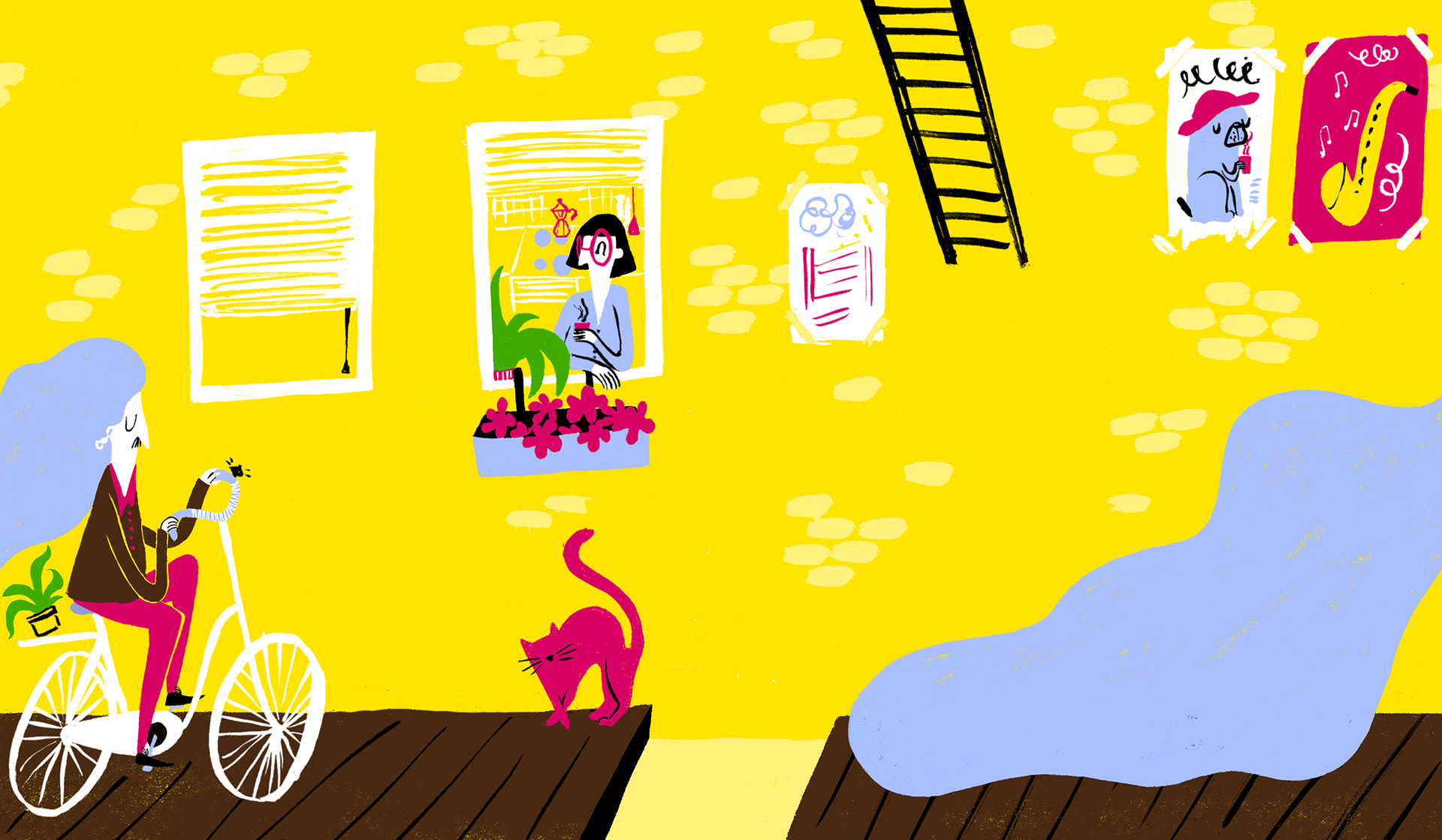 Below are some mockups. Right one by Czechdesign for the Results post: http://www.czechdesign.cz/temata-a-rubriky/winners-of-nescafe-azera-2018-taste-of-the-city-design-competition